Freezer Burn Ticket Sales - YYC location has changed!
Please note that due to unforeseen circumstances, our YYC In-person Ticket Sales location has changed!
---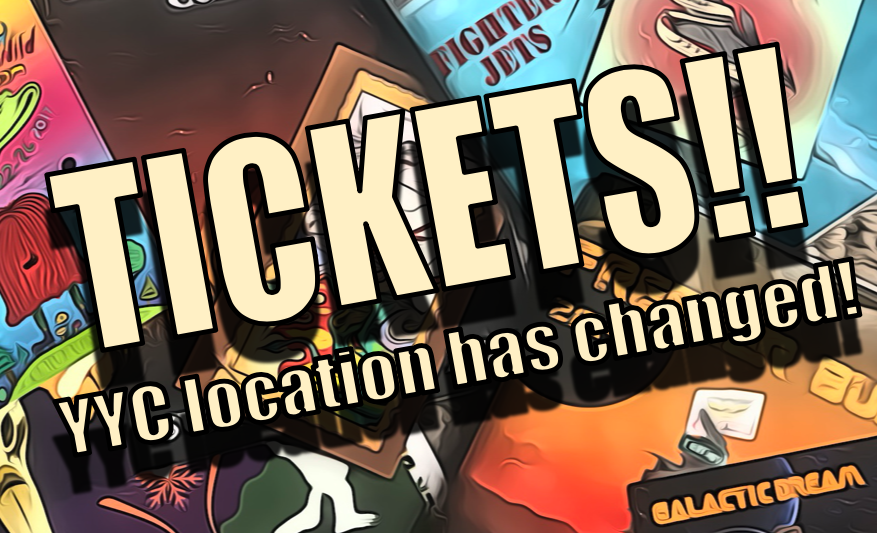 Our In-person Ticket sales event will be held in both Calgary and Edmonton again on March 26th and Ticket Prices will be $200.00 even. Exact cash if you are bringing bills and we will also be able to process Credit Cards on-site. We will have limited tickets at these Cash sales, but please do not show up early. Maximum 2 per person. Locations for both Calgary and Edmonton are posted below, and the sales will begin at 1pm MST. Please note: Credit Cards are subject to a Service Billing Fee, an additional $8.00 or so
NOTE: THERE WILL BE NO BENEFIT TO SHOWING UP EARLY!.
Our online Ticket sales will begin on April 23rd, at 6pm MST, but these tickets will also incur that additional Service Billing Fee (again, usually an additional $8.00). These online Tickets will also be available for $200.00 plus the service fee. Maximum 2 per person. More information about this online Sale will be posted closer to the date.
- The 2023 Production Committee
Calgary Location, March 26, 1pm MST
330 – 12th Avenue SW, Calgary, AB T2R 0H2
Edmonton Location, March 26, 1pm MST
King Edward Park Community League
7708 85 Street NW, Edmonton, AB T6C 4K9
---