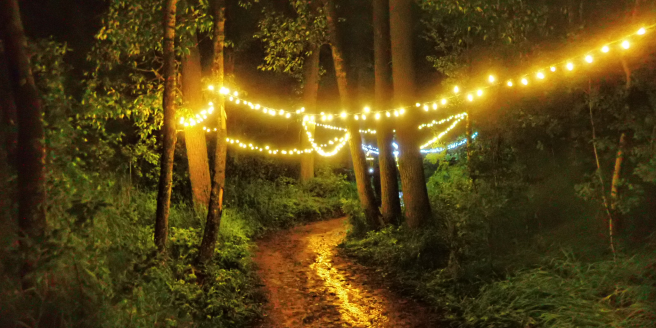 The Survival Guide is required reading for you and every participant, regardless of how many times you've been to Freezer Burn.
A NOTE FROM PRODUCERS ABOUT SUNDAY NIGHT DEPARTURE
The Survival Guide section on this subject is clear and well written so PLEASE READ IT. We would like to add the following:
Parking volunteers will request information prior to directing participants to specific areas of the parking lot for easier egress.
If participants are camping in their vehicles they are required to be fully packed and parked along the fence by the greeter station and checked in with Oracle before dark. (There is absolutely no driving on the streets after dark)
How to Exit After Hours:
It is unsafe and prohibited to drive unregistered vehicles through the campground between dusk and morning. If you need to exit the grounds please do so during Gate hours unless you've made arrangements with Oracle at First Response. For example, you may need to leave after the Temple Burn. If so, pack your vehicle before dusk and park it near the Greeter Station in the designated After Hours Exit area. When you're ready to leave, go to First Response and arrange for Oracle to radio the House and Gate to facilitate your exit. Only then can you slowly and safely drive through to the house and yard. If you have an emergency and need to leave suddenly after hours, ALWAYS go to First Response to facilitate your safe and efficient exit.
2023 Survival Guide Will Be Published "Soon"
Once it is ready the 2023 Survival Guide will be published here. Stay tuned!