Freezer Burn - Submit your sticker designs by May 22!
Submit your 4" round sticker designs and be the memory that EVERYONE takes home.
---
It's here... the Call for the Official Freezer Burn 2023 Sticker Design Contest!
Submit your design for the chance to see all Freezer Burn attendees with your design! Preference will be given to designs that are 'all original art' - i.e. no stock images and no AI-generation. Please make sure that your design is 4" round, is submitted in vector format (an EPS file), includes the words "Freezer Burn 2023" (yes, Freezer Burn is 2 words), and is turned in by May 22.
**Please disclose use of non-original, stock, or AI generated images.**
Email your submissions to freezerburnswag@gmail.com by May 22, 2023.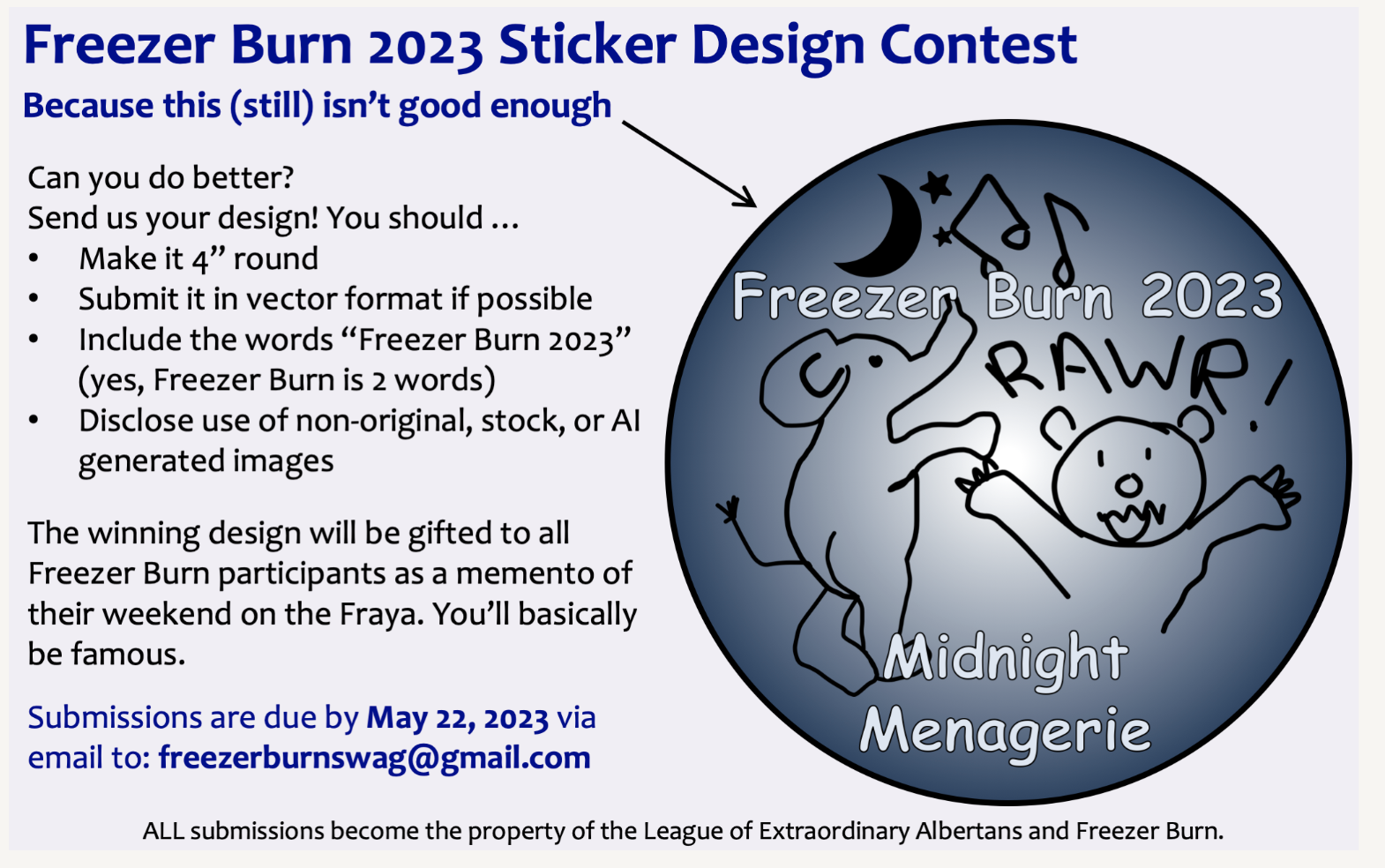 ---