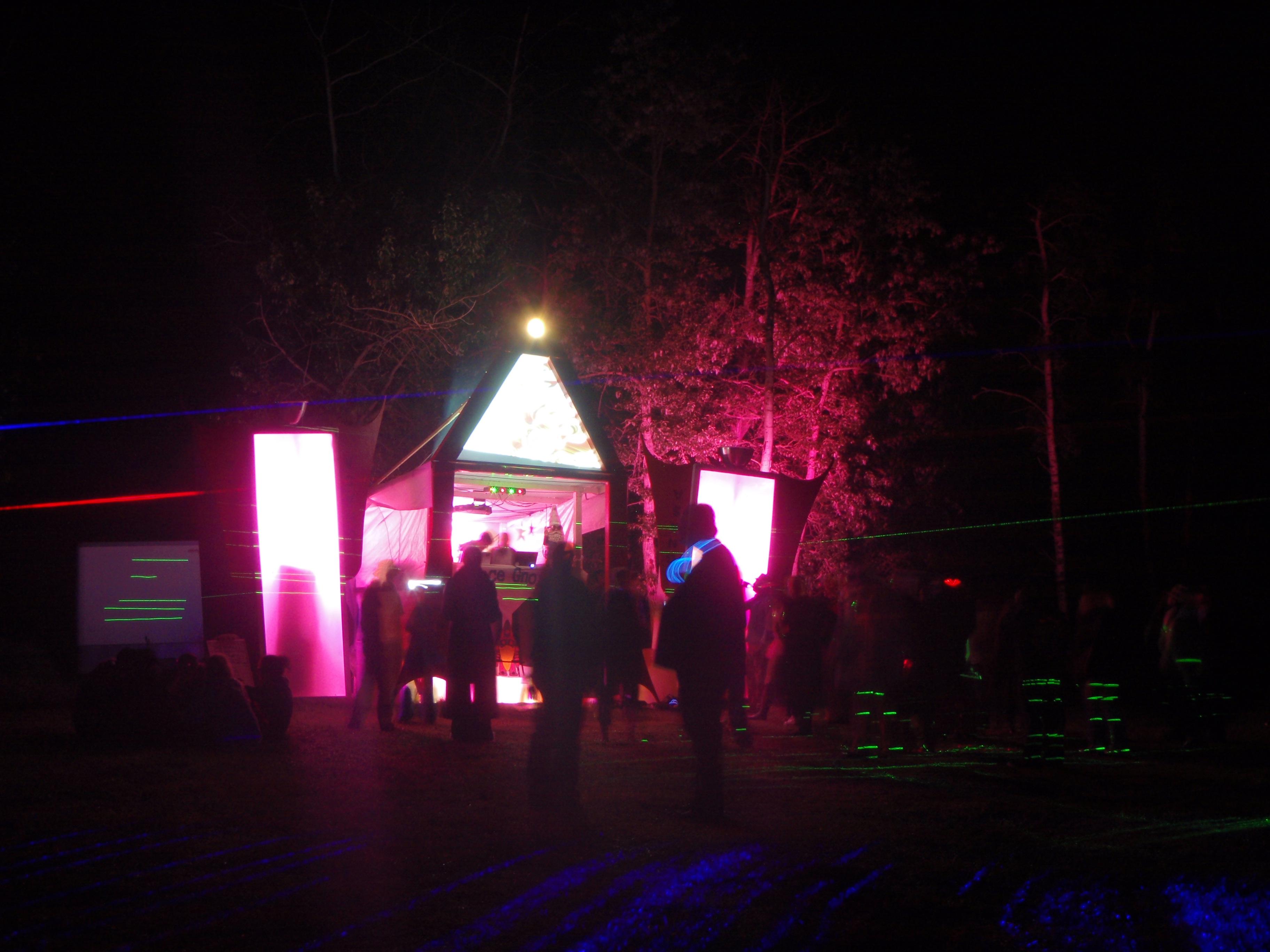 What are sound stages and camps?
Sound stages are essential to the dance-life at Freezer Burn! The Fraya is a natural amplifier and it doesn't take much to produce a large amount of sound. Bass travels multi-directionally and cannot be effectively contained with any structures. As such, we MUST give guidelines on amplification and limit space for this sort of art. Please read the Amplified Sound Policy.
All large-scale sound systems are placed on the map, and like all theme camps, these spaces are encouraged to be as creative and interactive as possible. The deadline for large-sound art installations is also first-come, first-served, so when these spots are filled, no more sound systems will be permitted at Freezer Burn.
Amplified Sound Policy
You will be expected to read the Amplified Sound Policy and sign a Sound Release Form either in advance of the event, or on site upon inspection and approval. Upstairs Sound Stage hours: - Daily - 11:00 am to 10:00 pm at a medium level. - After 10:00 pm only acoustic and personal area sound is permitted.. Adjust volume accordingly! Downstairs Sound Stage hours: - Thursday: 5:00 pm to 2:00 am - Friday: 10:00 am to 5:00 am - Saturday: 10:00 am to 5:00 a - Sunday 10:00 am to 2:00 am